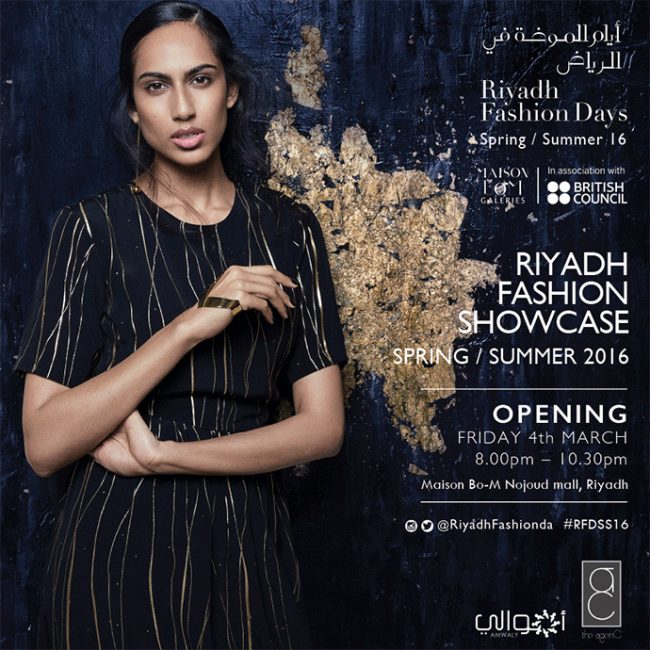 By Faisal Al Athel
In a collaboration between Maison BO‐M and the British Council, a celebration of the 8th edition of the "Riyadh Fashion Days" event for opening the new collection of Spring/Summer 2016 by local and regional designers took place from the 4th of March 2016 until 30th of April 2016 at Maison BO‐M gallery space in Nujoud Mall, Riyadh.
The vision of the event comprises establishing a strong base for the Saudi fashion industry in which it enables many local designers to leave their fingerprints in the field through Maison BO-M; providing them with a personal and a contemporary vision.
Responding to the support needed by the increasing number of local designers interested in the fashion industry, and believing in the positive effect supporting national talent has on the national economy, Amwaly Offices is honored to be one of the sponsors of this occasion that involved showcasing evening wear, abayas, shawls and various kinds of accessories.