By: Faisal Al Athel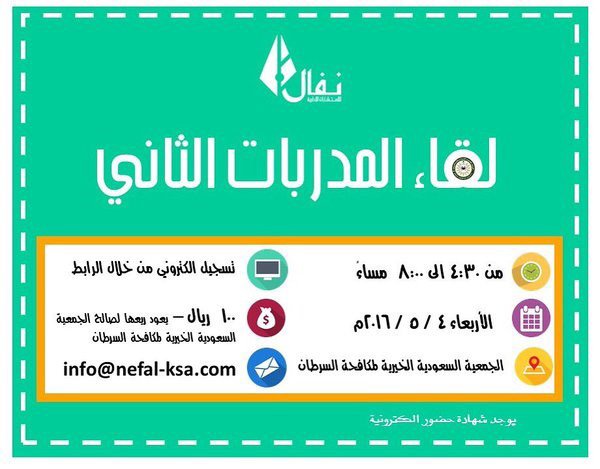 Nefal Consulting organized its second Trainers Meet on the 4th of April 2016, with the event's registration proceeds donated to the Saudi Cancer Society in Riyadh, where the Meet was held. The Meet included the following sessions:
First session, with the title: "How to Calculate my Hourly Rate as a Trainer?"
By Dr Samar AlQahtani – Founder and General Manager of Amwaly Financial Consultancy (non-securities). Dr Samar AlQahtani's session included different methods for calculating and pricing the hourly rate of training, with a focus on the elements that effect it such as fixed costs, variable costs, time factor and the desired margins/profits. In addition, the session discussed cost-based pricing vs value-based pricing, as well as pointing out the differences in pricing the hourly rate of a full-time trainer vs part time trainers.
Second session, with the title: "The Difference between the Trainer and the Coach"
By Mrs. Elham AlNasser – Specialized Trainer in training staff members, Consultant and Training Games Designer.
Third session, with the title: "Dealing with Training Centers"
By Mrs. Sara AlHarbi the Owner and General Manager of Future's Quartest Training.